Our new Camaro luxury vinyl tile range offers luxury and style whilst at the same time proving to be practical and durable. Recreate the look of one of our favourite shots from the brand new Camaro brochure featuring Wild Amber Oak.
Wild Amber Oak is a striking, warm wood design which we think works perfectly with the dramatic turquoise blue of this beautiful bedroom interior. We've found a couple of home accessories online which can help you recreate this design scheme for yourself.
To keep in line with the contrasting blue tones, this lamp delivers a vibrant teal flush combined with a golden or copper interior that mimics the amber tones in the floor itself. Coming in a variety of sizes, purchase now from Not on The High Street for £40.
Why not sit back and relax in this elegant yet casual chair made predominantly from natural materials. These are available for purchase from Ikea for £120.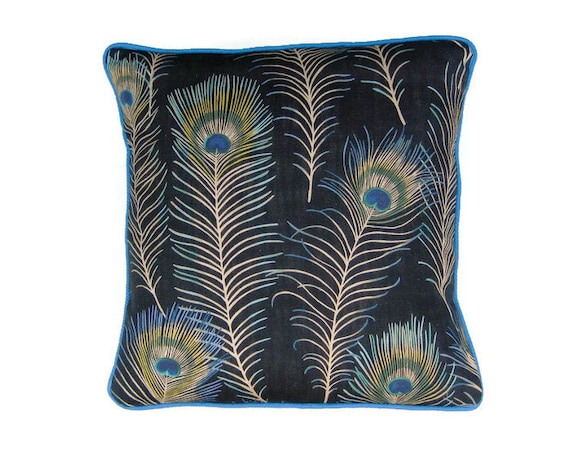 Beautifully replicating the feathers of a peacock, these cushions are the perfect accompaniment for an interior scheme like this. This particular design is available for £20 at etsy.co.uk
Nothing completes a room more than a good vase. We think this particular one does the job and fits in with this blue scheme perfectly. An organic shape makes it perfect for tall flowers or purely as a decorative piece. The vase is also 100% recycled too making it an environmentally friendly choice. Pick this room accessory up for £20 from Habitat.
Don't forget to check out our website or follow us on Pinterest for more inspiration and ideas!